Yuzu Shichimi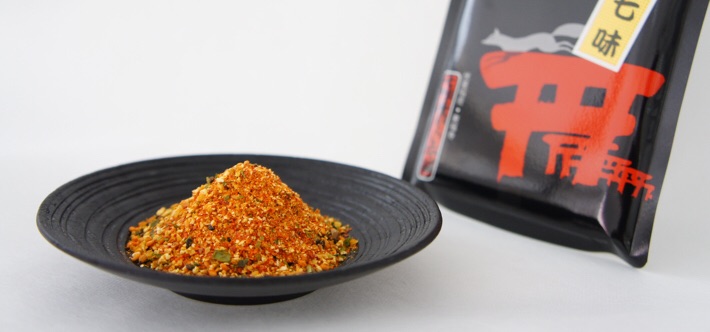 Japanese
ゆず入り七味
YUZU IRI SHICHIMI
Mix with fresh high quality yuzu. You will enjoy the aroma and is suitable variety of foods.
We put origin of Fushimi Inari taisha Shrine on the package
Product specifications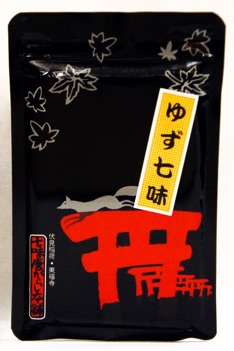 To keep fresh and quality, we use a package with zipper
[ Ingredients ]
Chilli, orange peel, shiso, dried seaweed, sesame, hempseed and Yuzu


[ Preservation method ]
Keep in fridge for the aroma


[ Expire date ]
1 year


[ Net ]
25g


[ Price ]
JPY 756


[ How to use ]
Sprinkling just before eat
Suitable for daikon, kabura or tatsutaage dishes


You can have the product in a can, jar, wood container or professionally wrapped in thick paper.
[ Mixing ]
We can mix it at your request.
If you want to enjoy the aroma, we recommend standard and if you like spicy food we recommend extra hot.
We always respect Yuzu aroma for any mixing.

We accept any of your requests.
Details of our mix / Mixing Shichimi