Mixing Shichimi

There are many shops in Kyoto mixing ingredients at your request. These are samples that we can mix for Shichimi and ichimi. We are happy if you could find your original.
【youtbe】Mixing Shichimi(hot)
 
Shichimi Togarashi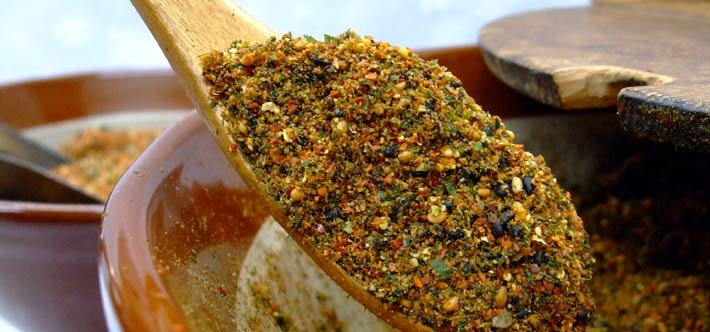 Shichimi with extra sansho a profession that is carried on generation after generation in our shop, it has been our most popular product and makes foods pretty. You can choose hot, medium or extra hot and extra or reduce sansho.
Medium ( Standard )
This is our most popular mix that we have been very particular about with the flavour and aroma. It is not hot so it will suite you if it is the first time to buy or if you are not good at spicy. If you don't have any request, it is the standard mix.
Hot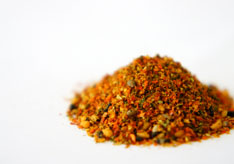 If you feel like medium is not hot enough, we recommend you to this. You will enjoy the heat. Our standard is less hot so this is chosen by people who like heat.
Extra hot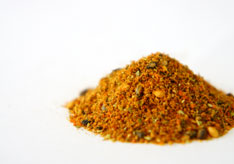 We mix it with special hot chilli. It is not only hot, you also can enjoy aroma by sansho. We recommend this to the people who want the ultimate heat from their Shichimi. Please try this if you really want ultimate heat.
Additional sansho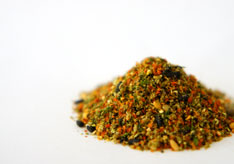 You can enjoy aroma of sansho by standard mix however we can add more. It is very popular for local people.
Reduce sansho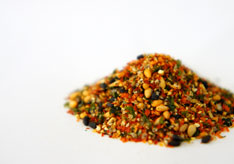 If you want to reduce the sansho flavour from our standard Shichimi you can. We recommend you to add chilli to avoid aroma from sansho.
More or less hempseed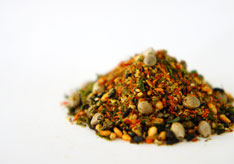 Hempseed are the round seeds in Shichimi. If you like or dislike a crispy texture we can make it with or without. Also we can add chilli.
Yuzu Shichimi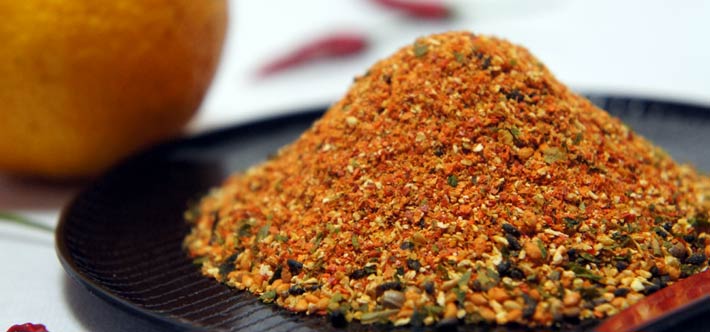 Including selected yuzu in Shichimi creates a refreshing aroma. It doesn't include sansho to respect the aroma of yuzu. It suits dashi or ponzu, it is also good for refreshing foods in summer season and hot pot in winter season.
Medium ( Standard )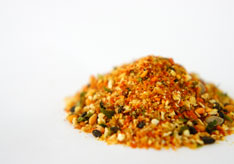 This is modern variation of our original recipes. It creates good balance of aroma and strength of yuzu and it is the second most popular product in our shop.
Hot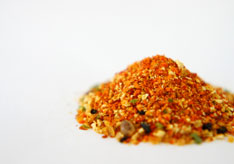 If you feel unsatisfied by medium we recommend this. We mix respecting spice and aroma of yuzu.
Extra hot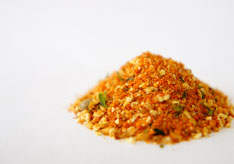 Add extra hot chilli to medium. It is not only spicy, you can enjoy aroma of yuzu. We recommend this to people who like a little bit hotter. Please try this if you really like it spicy.
Additional or reduce Yuzu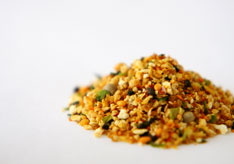 We add extra yuzu to standard, it makes mild and less heat so it is good for salad as seasoning. Also you can request less yuzu.
More or without hempseed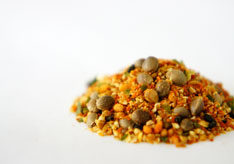 We can add or reduce it at your request. Also you can choose how hot you want.
Ichimi Togarashi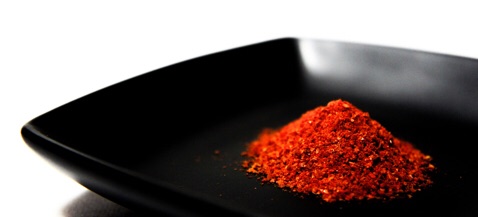 It is not only spicy and it is tasty, too. We can add extra hot chilli instead of medium if you like heat.
Medium ( Standard )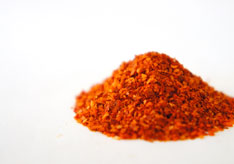 This is medium hot. You can enjoy the heat without any aromas that are from sansho etc. It is a simple and clear red colour.
Hot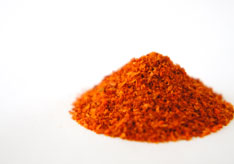 If you like heat this is for you.
Extra hot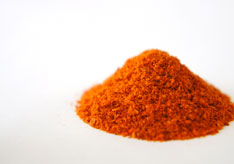 If you like really hot that you make foods red by chilli. You will enjoy the spice and the aroma in your mouth.
Sansho Ichimi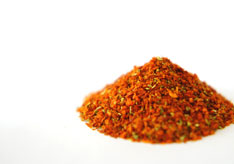 As name shows, we mix Sansho and Ichimi. We recommend this to you who like Sansho however you are not good at Sesame or dried seaweed. We can add extra hot chilli at your request.
Yuzu ichimi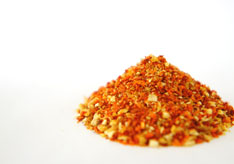 We mix yuzu and ichimi. It is more simple than yuzu shichimi. If you like spicy, we can add extra hot chilli.